New York is business! It is considered the world's business capital because Dutch colonists founded it as a trading post in 1624.
Use New York City's unique traits in your strategic business plan to find the most profitable and best-suited business ideas.
Any business idea that solves a specific audience's core problem and adds value can succeed. New Yorkers can benefit from hundreds of small business and startup ideas. Just pick one you can do well.
Luxury Travel Planner & Discount Deals
Even though it's a mature market, offering unique services can attract many customers. Explore exotic places nearby or across the state with car rental in NYC.
Property Management
Rich New Yorkers have many concerns. They neglect their properties and struggle to manage them. Find them and offer exclusive services!
Specialized Recruitment Agency
Despite the saturation of recruitment agencies and web portals, a considerable gap still needs to be filled. Few recruitment firms specialize in a few industries. Get two or three relevant industries and establish your unique presence with better value delivery.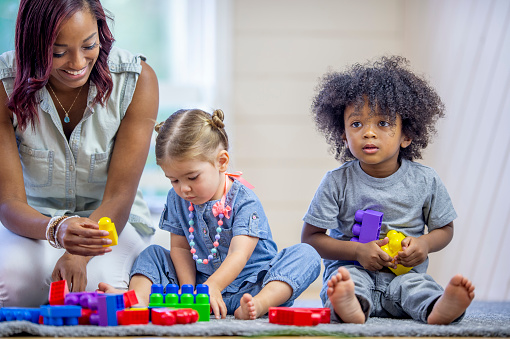 Childcare business
Working parents worry most about their children's safety when they're away. Daycare centers are best for them. It protects and educates the child.
Maid/Cleaning/Handyman Services
People need to be busier with work to take care of the home. Thus, maids, cleaning services, and handyperson jobs are convenient and affordable. Such a company is easy to start and can succeed quickly.
Custom Cakes/Bakery/Snacks
Snacks and cakes are essential to everyday celebrations. There may be tens of others offering the same services, but if you're a master, a simple Facebook Ad campaign can increase your market share.
Online florist/flower delivery
There are too many ways to celebrate everyday events. A bouquet is one of the best ways to express joy, but not everyone can afford a florist! This makes it a hot business opportunity!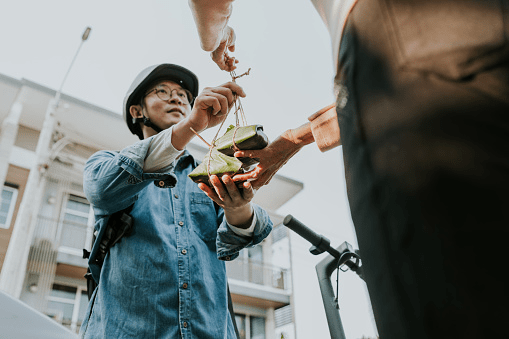 Homemade Food Delivery
Workers love homemade lunches, but time constraints prevent them from traveling far. In New York City, offering a service where they can subscribe online for a weekly or monthly package and get lunch delivered daily before lunch can be a great business.
Online Trading
Selling on Amazon and eBay is a quick and easy way to start your online trading business, but you need a great product at a great price to succeed.
Being Webpreneur
Content, marketing, and web development skills can build an empire quickly. Content agency, business networking portal, or marketing platform. Just have a popular product or service!
Business broker
Entrepreneurship has increased demand for buying established businesses that meet client's needs and more. Business brokerage suits this. This field is complicated and requires B2B experience, but it can be lucrative.
Insurance Broker
You can become an insurance company agent and profit from the industry's growth.
Dry Cleaning
Laundry, like cooking and cleaning, is a time-consuming chore for the working class, and many avoid it. Mobile laundry pickup and delivery services are good for a laundry business plan.
Hair/Beauty Salon
You can start a multi-service business or a hair salon, depending on your location and target audience!
Mobile Auto Workshop
Workshops are needed everywhere cars are, but they're useless when you need help in the middle of nowhere or your car breaks at home. In such cases, a mobile workshop can help customers and make money.
Home Gym
Start with a few machines in a spare room. Your training will be top-notch with little investment.
Car Wash
The car wash shops are better than you can build, but busy people need more time to wash their cars. Wash and return their car. You can do well by partnering with offices and other large customers.
Photography
Create a portfolio or volunteer to photograph weddings and corporate events to get noticed. Your photography business is ready.
Event Management
If you've organized or managed events before, consider encasing your skills and going full-time. Why not participate in New York's events? If you organize great events, city dwellers will seek you out.
Startup Advisor
Start advisory services for local and foreign investors and entrepreneurs if you like business. This business idea can be started immediately with little investment.
Financial Advisor
As businesses grow, they need financial market experts to address their issues. Open a financial advisory service3 for businesses if you have financial knowledge and experience.
Foreign Cuisine Restaurant
Some people travel abroad to try the local cuisine, but most prefer readily available food. Foreign cuisine is in high demand, so you can start a restaurant or delivery service in a populated area.
Bed & Breakfast
If you own a large property with many extra rooms, rent them to tourists. Tourists will always need accommodations in New York City. Make it nice and affordable, and you're set! Airbnb and Vrbo can also handle scheduling and heavy lifting.
Babysitting/ElderCare
This is an easy option if you're willing to babysit in the mornings and evenings, start a small childcare business, or care for busy working-class elders. Demand can always add people.
Personal Shopper
Personal shoppers can buy and deliver groceries, clothing, and luxury goods.
Become a DJ
Music geeks can start a business this way. Freelancing or booking shows at city hotspots can help. City dwellers always want to dance out on the town. This is a great side gig for musicians.
$10 Gift Shop
It may cost you. Only buy products with confirmed orders to be safe.
Monthly/Weekly Garage Rental
People without garages want to sell their stuff. Please give them your garage to store their unwanted goods!
Dog Walking
Pets need walks in nature. You can capitalize on this opportunity by helping people take their pets out due to time constraints.
Niche Blogs
Blogging goes beyond writing a blog. It's a great model for experts who want to be paid.
Parking Space Rental
Rent your extra parking space to make money. This may be one of New York City's simplest business ideas. Anyone who has driven through this city knows that parking spaces are scarce. Parking garages often charge exorbitant fees for short stays, so people avoid them.
Translation Service
New York City businesses and startups with international customers must speak their language to communicate. If you speak a foreign language, start a translation service to help businesses with website content, marketing materials, videos, and more.
Now that you have this list of the best New York City business ideas launch! Use these NYC business startup resources (most free) to achieve your entrepreneurial goals.