Problems offer solutions. We know the world has many issues. Where can enterprise and innovation shine? Unrealized Great business ideas? We examine current issues and emerging trends that may spark your next big business idea. We also discuss famous inventions' innovation stories.
Environment
In this innovative sector, there are many ways to contribute. You can start a business with environmental values even if you can't replace plastic or solve world hunger.
After the Russian oil and gas crisis, fossil fuels became even less popular. Prioritize renewable energy supply to meet energy demand while improving energy efficiency. Can you start and run your business ideation process with this context in mind but focus on a specific area where you could make a difference, like home insulation?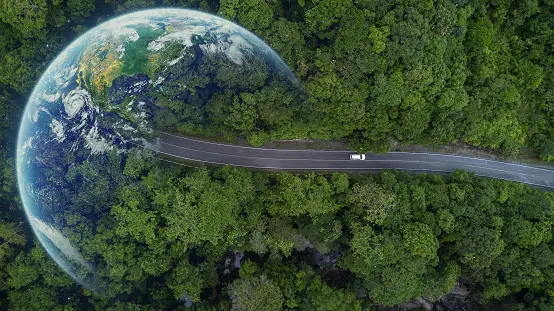 Sustainability
Since early March 2020, Deloitte has been surveying consumers about sustainability. Research shows that consumers are making environmentally conscious choices. Consumers need more information and affordable, sustainable options.
In March 2021, results showed that while consumers adopted more sustainable lifestyles during the pandemic, such as shopping locally and seasonally, this was more due to COVID-19 than a conscious choice. In 2022, research showed that inflation and supply chain disruptions have reduced consumer choices, forcing them to find new ways to save money, such as adopting a more sustainable lifestyle and choosing durable, reusable, or repairable products.
LifeStraw
LifeStraw's small, affordable microfiltration device protects against bacteria, parasites, microplastics, dirt, sand, and cloudiness. The company makes sustainable, healthy alternatives to single-use plastics. LifeStraw, a Climate Neutral Certified Brand, makes plastic-free, recyclable, and compostable packaging. For every LifeStraw sold, the company gives one schoolchild safe water for a year.
Buy Weigh
Buy the Weigh, a village shop in Ticehurst, East Sussex, sells sustainable, E number-free, local, organic, ethical, and more products. The family-run business also sells wooden sustainable household brushes, reusable bamboo cutlery, bamboo toothbrushes, plastic-free dental floss, mouthwash and toothpaste tablets, beeswax wraps, sanitary products, reusable straws, and Kilner jars. The shop has won many local awards for its eco-credentials, which will help it succeed.
Zero Waste Company
Many shops across the country don't sell plastic-clad goods. Some, like the Zero Waste Company in Tunbridge Wells, offer a community space for lunch, workshops, and shopping locally made gifts and cleaning supplies. The Ethical Emporium, a local creative community hub, allows small independent businesses to showcase their sustainable artisan wares under one roof. The maker gets all product sales from this affordable weekly rental space.
Refill, an award-winning City to Sea campaign, connects consumers to places to eat, drink, and shop with less waste, putting "the power to reduce plastic at your fingertips." The free app provides a global network of places to reduce, reuse, and refill.
Local convenience
British shoppers buy local as post-pandemic shopping habits become part of their daily routines. Working from home has helped local businesses grow. Deloitte found that 59% of British consumers buy from local shops and services more often during lockdowns. This trend may continue.
Deliveroo and Eat are changing how local restaurants and takeaways deliver, but they only reach some places. Is this an opportunity for you to change how your local community, especially the elderly and vulnerable, receives essentials? Many lower-risk residents collected and delivered prescriptions to vulnerable people during the pandemic. You could do their shopping and deliver directly to their door. Can we leave this legacy?
Maker Movement
The maker movement values people who can create and consume. Makers in this culture have diverse skills and interests. They share creativity, design interest, and production tools and materials. Digital fabrication tools that makers can buy and use at home or access for free at maker spaces have helped this movement grow. Entrepreneurs use laser cutters, 3D printers, CAD software, CNC milling machines, and online classes/tutorials to create and sell their products on Etsy. E-commerce platforms like Shopify make it easy to launch an online shop quickly without the hassle of servers and development costs.
Snapmaker, a high-quality 3-in-1 3D printer, simplifies 3D printing, laser engraving, and CNC carving. This technology is for space-constrained work shoppers. This illustrates why technology should be revisited. What was impossible a few years ago may be a viable business idea. Can you fill a market gap with the latest maker movement technology? Finding a market that Etsy doesn't serve is the best. With the right product for the right audience, you can fly.
Senior-friendly tech
The pandemic forced many older consumers to switch from skepticism to reliance on digital technology. Consider making this consumer group's devices or technologies more straightforward.
Passion and purpose-driven consumers
After the pandemic, a record number of employees made significant life changes. This new movement offers goods and services business opportunities, whether consulting people on side businesses or creating an inspirational event community for career changers.
Immersive 3D Realities
E-commerce and virtual product sales in this new digital ecosystem are attracting businesses. Can you specialize in metaverse marketing?
Famous business innovations and their origins
Every business starts with a challenge, accident, TV inspiration, strategy, frustration, or a simple thought. Famous examples:
Ways to capture insights
Successful businesses understand customers and have good products/services and distribution systems. These methods can help you gather business ideas.
Market research identifies your target industry and customers. Market research will help you understand demand, saturation, market size, economic indicators, location, and pricing for your new business. This information allows you to tailor your business offering, branding, and marketing to engage customers. Sales, conversions, and revenue improve.
Primary and secondary market research methods exist. Primary research is direct-to-consumer, while secondary research collects data from third-party sources.
Focus groups, which use participant communication to gather data, are another way to gain insights. This method promotes group interaction rather than having the researcher ask each person a question. Participants are encouraged to talk to each other, asking questions and commenting on points of view.
Naturalistic observation, also called fieldwork, is a qualitative research method that records subjects' behaviors in real-world settings. This prevents influencing naturalistic variables. It's purposeful people-watching.
Not just about creating brand-new ideas
Innovation can also mean improving existing products, services, and processes. It doesn't mean a long-standing practice is best. Innovation involves both thinking new and challenging the norm.
Purple Bricks was the first 24/7 online estate agent. The disruptor changed the estate agent industry. PB only advertises your home on property portals. Instead of a commission, the company charges a fixed fee to sell your house.
Deliveroo is another famous disruptor. Will Shu, the company's founder and CEO moved to London in 2013 and was surprised that so few of the city's best restaurants delivered.