If you've considered starting a business, you've probably had a "crazy" idea. A good entrepreneur and strategy can make any business idea work. This guide lists successful crazy business ideas. Though absurd, they were successful.
After seeing how these crazy business ideas made crazy money, you might try your crazy idea. A unique business idea helps you stand out in a crowded market. Crazy ideas can succeed with the right business strategy.
The Top 8 crazy business ideas that worked
Top 8 crazy business ideas that worked. They can inspire you to make your crazy profitable business ideas.
1) I Wear Your Shirt
Jason Zook's love of t-shirts inspired this business. In 2008, he founded I Wear Your Shirt, which paid him to wear other people's shirts.
Jason received company t-shirts daily. He would pose in the t-shirt and post it online. This small business succeeded. Jason made over $1,000,000 wearing t-shirts for four years.
2) Petrock
Garl Dahl's 1975 Pet Rock. Dahl put rocks from a Mexico beach in a box with a straw, instructions, and breathing holes. The care manual instructed owners to treat their stones like pets. Funny business idea!
The joke and the idea of owning part of the craze were popular. Garl sold 1 million $4 pet rocks in 6 months! Imagine making millions selling stones found worldwide. Sound crazy? This "crazy idea" was brilliantly executed and marketed, resulting in massive success.
3) Potato Package
Alex Craig made millions mailing potatoes with messages.
The 24-year-old started this business with the potatoes sending idea; that people would want to send potatoes with messages. After the site launch, Alex sold $10,000 per month. He sold 3,000 potatoes in four months.
4) Tweet Tees
Selling high-quality t-shirts with tweet graphics made Tee Tweets successful. Celebrity tweets are printed on t-shirts.
A great business idea, right? Celebrity superfans and ironic followers buy and wear this t-shirt. T-shirts with ex-president Obama's tweets, Ricky Garvais's, and others sell.
5) Book Heaven
Edgar Kim and Nate Davis wondered, "What if we could provide a way for people to reserve a spot in heaven"? ReserveASpotinHeaven.com debuted in 2007. "Reserve A Spot In Heaven" sold "travel kits" with boarding passes, certificates, and "Heaven 101" booklets. Starting price is $12.79. After launch, the duo had thousands of daily visitors. They made $11,000 two months after launch.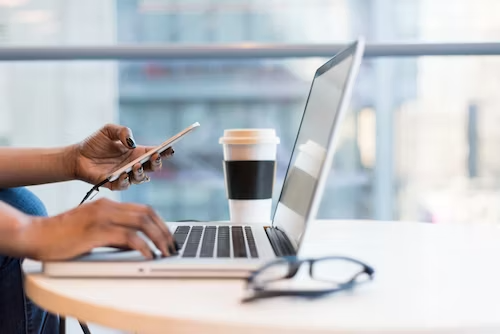 6) Ship Snow
While clearing their driveway, Kyle Waring and his wife Jess thought, "Why not ship ice-cold snow to people?" Thus began Ship Snow, Yo—$ 89 bought 2.7 kg of snow delivered to doorsteps.
Within days of opening, they received hundreds of orders. The company still profits.
7) Christmas Mail
Byron Reese proposed sending $9.95 personalized Santa Claus letters to US kids. Great idea. Santa Mail began in 2001. In his first year, he sold 10,000 personalized letters. Santa Mail sold $1 million in 2005. The company still operates after sending over 500,000 letters.
8) Send Enemies Glitter
Australian entrepreneur Matthew Carpenter launched a website that charged $9.99 to mail a glitter-filled envelope worldwide. "Ship Your Enemies Glitter" was his business name.
His site received global media coverage and sold over 2000 envelopes for $20,000 within hours of launch! His site sold for $85,000.
Conclusion
Don't dwell on that "crazy" business idea. If they succeeded, so should you. Some started well but failed. They realized their ideas.
Crazy ideas with good marketing and execution will succeed. Better than a great business idea with poor marketing. Launch your business without hesitation. Follow your dreams!