Simple ways to increase website traffic
Building a beautiful website is only worthwhile if customers can find it. How can your site stand out in the sea of Internet content?
SEO helps Google, Bing, and Yahoo users find your site. Building your site correctly and optimizing keywords will increase traffic and sales.
Here are 10 online search ranking tips.
Choose keywords
Consider your customers' online search terms. If you sell appliances, do your customers prefer a fridge or refrigerator?
Start Google Ads with 20–50 keywords. After creating an account, you can verify that your keywords are frequently searched online.
Keyword Tool from Google Ads can help you find more keywords for your list.
Use keywords on each website to rank higher when potential customers search for them.
Start by using keywords in your website pages' URLs. Please include them in your metadata descriptions and titles.
Highlight your specialties
Remember that you're competing online for customers. Look for keywords that match your market differentiators, such as your offerings or location, to rank higher in industry web searches.
Pay-per-click keywords, where your company's ad appears above or beside free search results, are also competitive. Each link click costs the search engine company. If you have a small budget, focus on niche keywords again.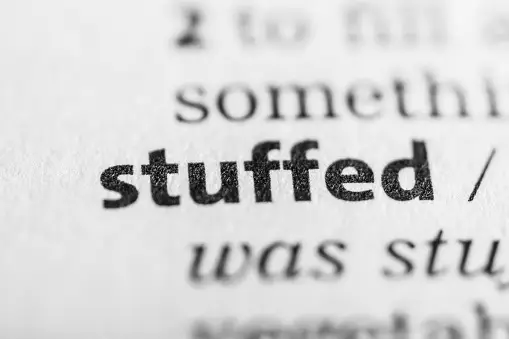 Avoid keyword stuffing.
Google advises webmasters to "Make pages primarily for users, not search engines."
Avoid keyword stuffing, which can confuse and annoy readers.
Make the text easy to read first.
Build site links.
Search rankings improve with more links to your site. Request links from related websites. Exchange links with them.
Prioritize link quality. One link from a chamber of commerce or university website is worth a dozen from obscure blogs.
Create lots of quality content.
Search engines aim to answer questions. So the best way to get lots of traffic is to create compelling content—articles, videos, and photos—that provides quality information. Maintain relevance by updating content frequently.
A good content strategy makes you a thought leader.
Go Social
People search on social media, making it a great SEO tool. They search for companies and products on Facebook, for instance. Searches for your company or related terms will also rank your social media profile.
Make your website user-friendly.
Clean, simple website. Make your identity and services obvious to visitors.
Use many headings with keywords to improve readability. Search engines rank headings higher.
SEO requires site speed. A slow site will frustrate visitors.
Finally, mobile-optimize your website. Search engines now penalize smartphone-unfriendly websites.
Assess results
Free and low-cost tools like Moz, SpyFu.com, SEMRush.com, and Google Analytics will give you more information on your site's SEO performance and visitors' search engines, referring websites, locations, and page views.
This post discusses data analysis for SEO optimization. See How to Conduct a Website Analysis to learn more about website analysis and how to do one yourself.
Wait
Expect slow but steady results from day one. Search engine rankings usually take months to improve.
SEO evolves. Today's success may not last. Keep working and keep up with ranking changes.
Aim high
Most searchers will only go up to the first page. Appearing on the first two search results pages is good. Page three is rarely seen. Aim high!