Count the women-owned businesses around you. Women-owned businesses will stay forever. Interestingly, women can start and run many businesses. We'll show you real-world mother-daughter businesses for each business idea.
Gold Trading
You're not alone in considering a career in gold trading. Gold businesses can be profitable and grow steadily. Gold is a long-term inflation hedge expected to remain in high demand worldwide. Gold is used for investment, jewelry, technology, and dentistry.
Starting a gold business requires several skills. Buying gold online is difficult. Knowing how to inspect gold and having a gold testing kit can help you evaluate gold jewelry. Professional jewelry scales, magnets, metal files, and magnifiers are needed. Start by buying gold from friends.
Art & Craft Shop
You could turn your favorite at-home hobby into a business and a major revenue stream if it involves a craft. Since the pandemic, the arts and crafts industry has boomed as people stay home for months looking for something creative to do or interesting to buy. Etsy's 2020 revenue doubled to $1.72 billion. That means now is a great time to start a craft business, provide great products, and ride this wave to success.
You'll work at home on your schedule. You can use your creativity to make global-selling products. However, you must choose your products. Examples include crocheted blankets, clay jewelry, embroidered handkerchiefs, and knit hats. Whatever you choose, research and offer a unique twist on existing products. Craft business success depends on brand building.
Jewelry Shop
Do you love jewelry? The $300 billion global jewelry industry is growing fast, and gold is at an all-time high, making now a great time to invest. Start a home-based jewelry business and sell beautiful, high-quality items to discerning customers worldwide. Best of all, you can design unique bracelets, rings, necklaces, and more.
You'll need to learn jewelry making, but plenty of online instruction exists. Find a reliable wholesale gem and precious metal supplier and get the right equipment. Finally, you'll need a strong marketing campaign to stand out in a competitive market after making great jewelry.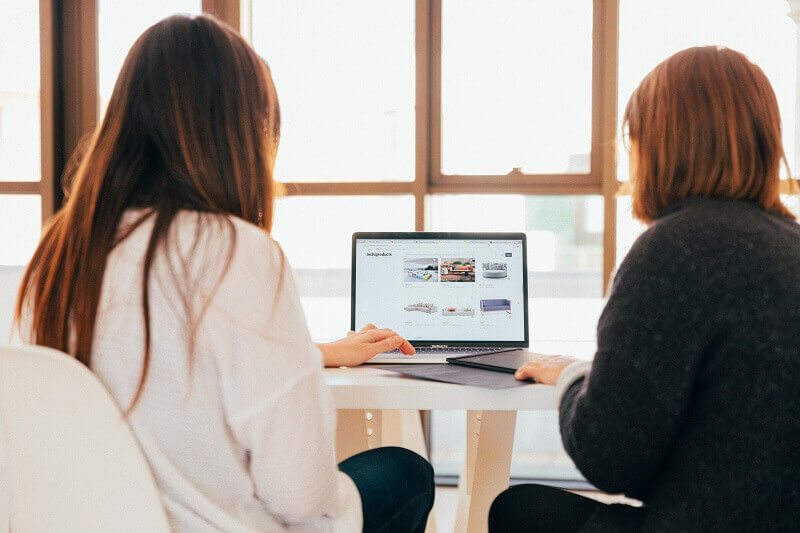 Makeup Salon
A 2017 survey found that 40% of under-60s wear makeup daily. More men, perhaps inspired by K-pop idols, wear makeup, concealer, or foundation.
Now is the time to start a makeup business. It's fun and profitable. You will make money and help your clients look and feel better.
You must follow FDA regulations when creating your product line. The rules prevent adulteration and misbranding of cosmetics. Ingredient labeling is also required. Distributing established brands makes starting a makeup business easier. Your makeup business can succeed with planning and aggressive marketing.
Spray Tan Salon
Do you know many people obsessed with year-round tanning? Consider a spray tan business. In 2022, US tanning salons earned $4 billion. Spray tanning is safer than sunbathing or tanning beds, which expose you to UV rays.
Spray tanning uses dihydroxyacetone (DHA) to darken the skin. Your business can beat the competition with a skilled spray tan artist, proper preparation, and aftercare. Before launching, research the market, buy equipment, find a good location, and network to find your first customer. Offer your services at an established tanning salon.
Fashion Line
Did you know you can turn your passion for fashion into a successful business? By 2030, the global fast fashion market, which includes catwalk-to-store collections, will exceed $210 billion. There's a huge market for your buy-and-sell or clothing line.
Start by selling to friends and family. Digital marketing and live selling sessions, the latest online shopping trend, may be appropriate as your business grows. Live selling involves modeling clothes on an imaginary catwalk in your home. Before starting, you should research the market, gather capital, decide whether to open a store or operate online, and follow government regulations.
Vending Machine
Hospitals, train stations, schools, offices, and special events have vending machines. Are vending machines profitable? Potentially, much. The $9 billion industry is expected to grow rapidly. You could now start your vending machine business and capture a market share while earning nearly passive income.
Buying the first machine or two is expensive, but it's low-risk. You should do well if you can place your machines in high-traffic areas. Your product selection—candy, chips, soft drinks, or healthier options like trail mix and granola bars—is crucial. After that, you can watch your vending machine empire grow.
Hotdog Cart
Americans eat 800 hot dogs per second from Memorial Day to Labor Day. The US hot dog market will grow as Americans eat more high-protein foods and manufacturers offer lower-fat options. Consider a hot dog cart for a new business.
This business may seem simple, but you'll need permits, licenses, equipment, suppliers, and product choices. Many hot dog carts exist, so find a good location and promote your business. After establishing your brand, customers will line up to buy your dogs.
Restaurant
Opening a restaurant is difficult but profitable. US foodservice sales reached $900 billion in 2022 after the pandemic.
However, the pandemic has changed the industry, and many restaurant owners expect a year to recover. If you follow trends, you could start a website and offer delivery before opening.
There are many other factors. First, choose a restaurant type. Do you want to serve American classics or a specific cuisine? Casual or fine dining? Family-style restaurant? Next, research your competition and create a strategy to stand out. If you're ready, starting a restaurant can be very rewarding.
Chocolate Making
Chocolate, a popular treat, will be worth $200 billion worldwide by 2028. A chocolate business can succeed now. Chocolates have health benefits and are linked to several diseases. It raises serotonin, the "happy chemical," which improves mood. Dark chocolate prevents depression.
Before starting a chocolate business, choose a niche. Will you sell various chocolates and confectionery? You can make chocolates yourself, but you must decide what kind and how much to make. You can easily market your product if you offer something new and exciting to the palate.