Are you considering a startup? Do you, however, feel completely lost and unsure where to begin?
Starting a company is scary. You're on the right track if you have a business idea you're excited to pursue.
While it can be tempting to look at the booming industries year after year, focus on your strengths. What are your specialties? What are you particularly good at? This can be a great place to start. You can come up with great business ideas that play to your strengths by focusing on your strengths and interests.
Plumbing, electrical, or "handyman"
Starting a plumbing, electrical, or handyman business may be for you if you like tinkering and problem-solving.
It's not as simple as "start plumbing," but if you want a hands-on career, you might want to consider getting a vocational degree in one of these fields and starting a business. Our free sample plans, including one for starting a plumbing business, are linked below.
Construction company
Starting your own business and being the one to make the decisions can be rewarding if you've been doing this type of work for someone else. If you're an amateur, you'll probably need an apprenticeship or trade program to get started; however, if you have some of the skills or have worked construction before (or just want to learn), this could be a good fit.
mechanic business
Do you enjoy auto repair? Do you want to do it professionally?
You might have spent years fixing cars in your garage. Don't dismiss your interest as a pastime; it could become a small business.
sewing and alterations business
If you enjoy sewing, you might like an alteration or repair business.
You don't need a degree or training to start with this one. If you're good at sewing, an alteration business may be perfect. It's a perfect home-based business opportunity, and you'll have low overhead if you have a sewing machine and a good iron.
accounting firm
Bookkeeping, taxes, and money management? Think about opening an accounting firm. Strategic Advising is growing, and accountants are needed for more than just tax prep.
Unlike many of these suggestions, becoming an accountant and starting your own firm requires a bachelor's degree and CPA certification.
Financial Planning
The requirements for starting a financial planning business are similar to those for starting an accounting business. Starting a financial planning business might be the right small business idea for you if you have a background in finance or want to study it.
a personal training business or open a gym
If you're into fitness, start a gym or personal training business. Depending on your interests, fitness careers include general fitness coaching, Zumba or Pilates instruction, personal training, and gym ownership. The best business ideas will play to your strengths.
Remember that you'll need certification for many of these options. The most popular and reputable certifications are NASM, ACE, and ACSM, but your focus will determine your path.
A life coaching company
Did you overcome adversity and emerge stronger? Do you want to help people reach their full potential and see the best in them? If so, you could start a life coaching business.
freelance writing business
Sites like Elance and Upwork are great places to start freelance writing, and you can easily build a small business around your writing skills or expand to include other writers (or graphic designers, web designers, etc.).
Another fantastic aspect of starting a freelance writing small business? It can be adapted to your strengths. Whether you're interested in copywriting, technical writing, or writing for trade publications, writers are always in demand.
editing and proofreading business
Editing and proofreading services are always needed and make great small business ideas. You can start with freelance work and grow from there (and surprise—you're already a sole proprietor!).
resume writing and help business
If you notice mistakes, you can help job seekers polish their resumes.
garden center
If you love gardening but would rather share your knowledge than physically help others with their gardens, start a garden center. You can help other gardeners make beautiful gardens.
landscaping business
If you prefer hands-on work, consider landscaping or lawn care. While you'll need the skills to start, some lawn care services are simple to learn and add on.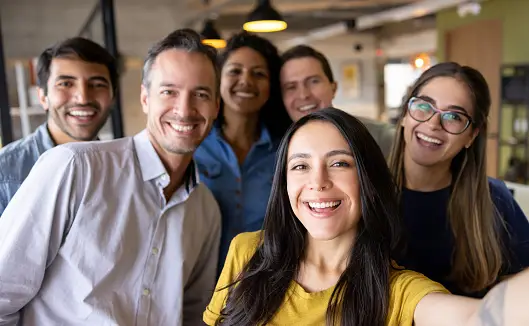 Business in photography
If you've got a great eye and are always the one who documents special moments, you might want to consider making a career out of your photography passion.
Specializing in pet photography, weddings, or portraits can help you stand out in a competitive market.
auto-detailing company
A car detailing business could be a lucrative small business idea that plays to your strengths.
Cleaning Service
Start a house cleaning business if you're neat and like to keep things tidy. It's easy to start, requires no training or certification, and can play to your strengths if you're detail-oriented.
Massage Therapy
Starting a massage therapy business can be a great career for someone who enjoys working with people and making them feel relaxed and peaceful, or helping them manage pain or injury.
Spa or beauty salon
Hairstylists, estheticians, and nail technicians, like massage therapists, need licenses. If training sounds fun, start a salon or spa.
Establish a nonprofit organization
By starting a nonprofit business, there are countless ways you can assist others. Which issue are you most passionate about? Starting a nonprofit can be rewarding because you can make money and change the world.
tutoring company
Consider starting a tutoring business if you speak multiple languages, excelled in school, or can explain concepts clearly. You can specialize in writing, languages, math, test prep, etc., depending on your skill set.
imparting your skill set
You love to teach, but rehashing high school chemistry doesn't appeal? Consider starting a business teaching what you love.
Perhaps you're a good potter or dancer? Love yoga and want to teach? People want to learn whatever you do.
Create a vital app.
Do you have the answer to a widespread issue? Consider developing an app; it's easy.
consulting firm
Similar to teaching a class based on your skills, you may want to assess your current expertise and see if it would make a good consulting business.
Consulting firms specialize in business, IT, PR, and more. Live and breathe social media? Launch a social media consulting firm to assist companies in maximizing their social media presence. You get the picture.
business event planning
If you love a well-planned itinerary (I'm with you), you might consider starting an event planning business.
Event planning is a small business idea for the organized if you can beat the competition.
personal assistant business
Similarly, if you are great at keeping on task and getting things done efficiently and in an organized manner, starting a personal assistant business might be a good fit for you.
a bar, a brewery, or a nightclub
If you're the consummate night owl who enjoys interacting with people, starting a bar or a club might be a great fit for your personality.
No matter where you live, your area is likely full of bars to begin with—so make sure you do your market research. What is your community missing? Where would you prefer to hang out?
Cafe, bakery, or coffee shop
Do you love coffee and pastries and wish you had a job that would free up your evenings? Consider starting a coffee shop, a cafe, or a bakery. Make sure you've done your market research and validated your business idea because the food and beverage industry is generally a bit of a double-edged sword—constantly popular but hard to survive in.
Open a restaurant
There's no doubt that the restaurant industry is a difficult one to be successful in. However, if you value a career that is exciting, holds non-standard hours, and lets you fill a need in your community, opening a restaurant might be right for you—just be prepared to work hard to stand out.
daycare facility
If you're good with kids, childcare is always needed.
Depending on your goals, you could become a full-time nanny, start a home-based childcare business, or rent commercial space.
A dog daycare, boarding, or pet grooming facility
Do you enjoy animals? Was dog walking your preferred job when you were in high school? P arlay this into a career by opening a pet boarding, daytime doggy daycare, or pet grooming business.
Senior Citizen Assistance Company
Do you love helping the elderly? If so, you could start a senior care company.
There are many options, and starting a business helping others can be very rewarding. Examples include running errands, taking members to social events, or helping them around the house.
Consider launching a company in a developing sector.
Consider starting a business in a new, popular industry if you enjoy being on the cutting edge. It's risky because there's less precedent and the path to success is unpaved, but that's a pro in many ways.