Companies use CRM practices, strategies, and technologies to manage and analyze customer interactions and data throughout the customer lifecycle. Improve customer service, retain customers, and boost sales. CRM systems collect customer data from the company's website, phone, live chat, direct mail, marketing materials, and social media. CRM systems can also provide customer-facing staff with personal data, purchase history, buying preferences, and concerns.
CRM advantages
CRM systems benefit small and large businesses by:
Customer support agents can provide better and faster service by easily accessing customer information like past purchases and interaction history.
Reporting and visualization can help businesses identify customer trends and insights.
Sales funnel and customer support automation.
CRM parts
CRM software organizes customer data into a CRM database for business users to access and manage.
CRM systems have gained many useful functions over time. These functions include recording customer interactions over email, phone, social media, or other channels; automating workflow automation processes like tasks, calendars, and alerts, depending on system capabilities; and allowing managers to track performance and productivity based on system data.
Automated marketing. CRM tools with marketing automation can automate repetitive tasks to improve lead generation marketing throughout the lifecycle. The system may automatically send email marketing content to sales prospects to convert them into customers.
Salesforce automation. Sales force automation tools track customer interactions and automate sales cycle business functions to follow leads, acquire new customers, and build customer loyalty.
Automated call centers. Contact center automation may include prerecorded audio to help agents solve customer issues and provide information. Software that integrates with the agent's desktop tools can handle customer requests to shorten calls and simplify customer service. Chatbots can enhance customer service.
Geolocation services. Some CRM systems integrate with GPS apps to create geographic marketing campaigns based on customers' locations. Geolocation technology can be used for networking and contact management to find local sales prospects.
Automated workflow. CRM systems streamline mundane tasks, letting employees focus on creative and higher-level tasks.
In charge. CRM lets sales teams enter, track, and analyze lead data.
HR management. CRM systems track employee contact, performance, and benefits information. This helps HR manage employees.
Analytics. User data analysis and targeted marketing campaigns in CRM improve customer satisfaction.
Artificial intelligence. AI technologies, such as Salesforce Einstein, have been built into CRM platforms to automate repetitive tasks, identify customer-buying patterns, predict future customer behaviors, and more.
Project management. Some CRM systems include features that help users track client project details such as objectives, strategic alignment, processes, risk management, and progress.
Software integration. CRM systems can integrate with call center and ERP software.
CRM technologies
Salesforce, Microsoft, SAP, and Oracle are the top CRM vendors. Small to midsize businesses prefer other providers, but large corporations prefer these four. CRM technologies include:
CRM that is based on the cloud
Cloud computing, also known as SaaS (software as a service) or on-demand CRM, stores data on an external, remote network that employees can access anywhere with an internet connection, sometimes with a third-party service provider managing installation and maintenance. Companies with limited technological resources like the cloud's quick, easy deployment.
Cloud-based companies worry about data security because they don't control data storage and maintenance. Enterprise data may be lost if the cloud provider goes out of business or is acquired. Data migration from an internal system to the cloud can also cause compatibility issues.
Cloud CRM may save companies money. Users pay monthly or annually for subscriptions. However, over time, software subscription fees may be more expensive than on-premises models.
Salesforce, HubSpot, and Zendesk offer cloud CRM.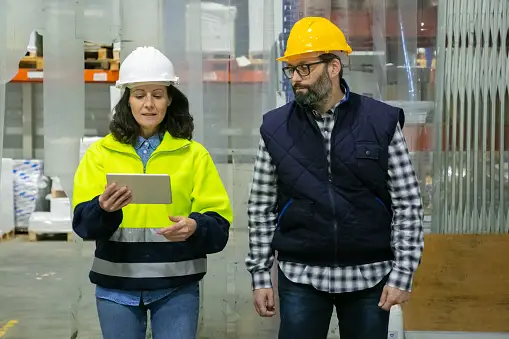 Onsite CRM
The CRM software company manages, controls, secures, and maintains the database and information. Instead of cloud CRM subscriptions, the company buys licenses upfront. Users pay for software upgrades on the company's servers. Integrating a company's data takes time. On-premises CRM may benefit complex companies.
Salesforce, WorkWise, and others offer on-premises CRM software.
Open-source CRM
Open-source CRM systems allow companies to make changes without paying for the source code. Open-source CRM systems allow companies to add and customize social media data links to improve social CRM.
OroCRM, Bitrix24, SuiteCRM, and SugarCRM are open-source CRM alternatives to Salesforce, Microsoft, and others.
Each CRM deployment method has different costs, so a company's needs, resources, and goals determine its choice.
Practical CRM examples
CRM usage varies by CRM type and purpose.
Call center
Sales, marketing, and contact center agents have handled CRM data intake. Sales and marketing teams acquire leads and update the system throughout the customer lifecycle, while contact centers collect data and update customer history records through service calls and technical support.
Social CRM
CRM uses social media platforms like Facebook, Twitter, and LinkedIn to interact with customers. Customers can vent on social media or promote products.
Businesses use social CRM tools to identify their target audience and platforms by monitoring social media conversations, from brand mentions to keyword frequency. Other tools analyze social media feedback and resolve customer issues.
Marketing and service strategies are based on customer sentiments like product recommendation and satisfaction. Companies combine social CRM data with sales and marketing data to get a single customer view.
Social CRM also benefits companies and customers through customer communities, where customers can share product reviews and troubleshoot issues or research products in real-time. Customer communities can handle low-level issues and reduce contact center calls. Instead of focus groups, customer communities can offer product ideas and feedback.
Mobile CRM
Sales and marketing professionals who need customer data and tasks outside the office need smartphone and tablet CRM apps. Mobile CRM apps use GPS and voice recognition to give sales and marketing staff customer data anywhere.
B2B practices
A B2B CRM system tracks sales through the sales funnel, allowing a business to address any issues. B2B CRM systems improve lead visibility and sales efficiency.
CRM issues
Despite CRM technology advancements, proper management is necessary for a CRM system to become a glorified database of customer data. Users need to be connected, distribute, and organize data sets to access information.
Companies may need help to get a single customer view if data sets are not connected and organized in a dashboard or interface. Duplicate or outdated customer data also needs to be fixed. Long phone wait times, poor technical support case handling, and other issues can lower customer satisfaction.
Companies should clean up their customer data before adding external data to CRM systems to eliminate duplicate and incomplete records.