Starting a clothing line takes time and dedication, just like any business. Before starting a business, consider the cost of supplies, rent, utilities, and labor. Your fashion brand should also consider marketing, profit projections, and long-term goals. A solid clothing line business plan helps here.
A business plan details your company's goals. New companies need a business plan to prove profitability to banks and private investors. Before investing, potential investors will carefully review your business plan to assess risks, clothing line growth potential, and other factors.
A clothing line business plan will attract investors and lay the groundwork for your company's management, budget, product line, and more.
With a business plan, entering fashion can be easy. This guide will help you plan a fashion brand.
Fashion brand business plan advantages
As you build your fashion brand, writing everything down will reduce surprises. A clothing line business plan has many benefits.
Establishes your company's values and goals
Business plans help you communicate your clothing line's goals and values. Defining your company's values attracts investors and top managers seeking a business model they can believe in.
As your business plan takes shape, you'll see how your clothing line stands out from the competition. A well-structured business plan will help you create a unique clothing line that employees and customers love.
eliminates guesswork
A business plan addresses many unknown variables and contingencies that might otherwise be missed. A business plan should simulate inventory breakage, revenue projections, overhead, and equipment costs on paper.
Discovering that your working capital isn't enough to launch your clothing brand or that your labor costs are higher than expected isn't very good. You can confidently move forward when you organize everything.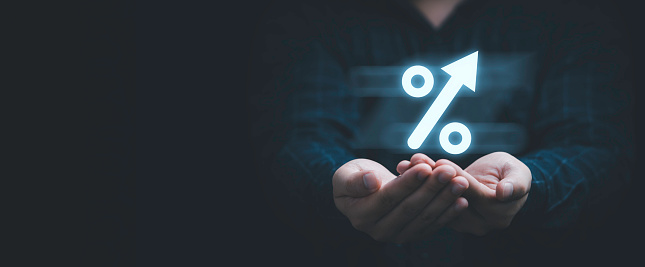 Increases investor interest in your clothing line
A strong business plan can help you attract angel investors or local banks. People and lenders will support your fashion brand if they trust your products, leadership, and goals.
In conclusion, a clear business plan can help you find more funding for your startup clothing line and even get more money upfront. Many potential investors will move on to a company with a clear goal and strategy.
Sets clear goals
A fashion brand business plan helps set short-, medium-, and long-term goals. Writing these goals helps you and your employees focus on your clothing line's future. These goals may include reaching a revenue threshold or a certain number of email subscribers in the first few years.
A business plan gives your clothing line a clear goal, which will become its signature. As your clothing line exceeds business plan goals, you can feel more confident about expanding or changing directions.
Your clothing line's financial outlook
A business plan lets you carefully review your finances before opening your business, which is its most significant benefit. Estimating cash flow, net profit, and monthly expenses can prevent accounting issues and help investors assess your company's profitability.
Estimating income versus fixed costs may reveal unexpected bills, taxes, and expenses. When starting a fashion brand, knowing what to expect financially can significantly reduce the likelihood of liquidity issues.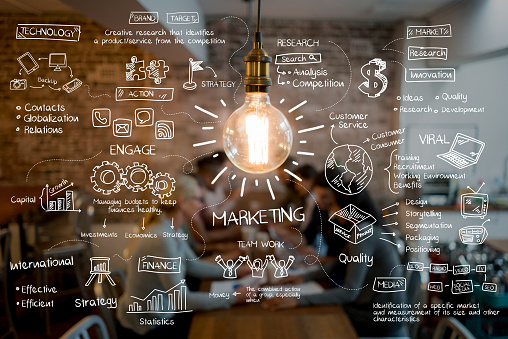 Business plan essentials
Business plans across industries are structured similarly. Writing a plan can seem daunting due to its many sections and subsections, but your presentation should focus on a few basics. Every entrepreneur should know these four business plan elements.
Executive summary
Clothing line business plans focus on the executive summary. This section summarizes the rest of your plan, allowing investors to understand your fashion brand quickly. Executive summaries should be brief, simple, and one page.
This section should cover your clothing line's financials, product line, and growth projections. Marketing strategies can be briefly mentioned here. Please include a brief statement about your fashion brand's market opportunity and how it plans to stay competitive.
Management system
Knowing who runs your clothing line can also boost your business plan. This section should discuss your fashion brand's key leaders, industry experience, and how they'll help the company succeed.
Include how much ownership each partner has and how ownership would be divided if a partner leaves if you plan to share ownership. Include the names and experience of your consultants, such as a dedicated accountant, attorney, financial advisor, or part-time CFO.
Marketing approach
Your fashion brand business plan's marketing section should detail how you'll engage and convert your target audience into loyal customers. Discuss how you'll use social media, PPC, and email to drive your website or store traffic. Provide an annual cost estimate for outreach strategy funding.
Trends in the clothing line market and how your company will compete should also be included here. Offer free shipping to new customers or discounts to email subscribers to distinguish your products and services.
Financial summary
A business plan's financial outlook section details your clothing line's expected revenue and expenses. Your fashion brand's working capital and funding needs for equipment, personnel, fabrics, and other startup essentials should also be covered here.
Include a balance sheet with all projected revenue and expenses. To ensure your summary is accurate, consult an accountant or financial expert.
Ten clothing line business plan steps
You can start organizing your fashion brand business plan now that you know the basics. Fortunately, it's simple. Write a business plan that captures your vision in 10 easy steps.
Sample business plans can inspire you
Explore completed business plans or free online business plan templates to get ideas. Colors and fonts can make your presentation stand out. Carefully arrange each section.
List your financial information last to encourage investors and banks to read the whole document. A well-organized table of contents will help readers navigate your business plan.
Write a summary of the business.
The executive summary is a business plan's most crucial section. If you're struggling, write a paragraph about your fashion brand's history and where you see it in three to five years. You can then extract the main points from your plan's additional sections and save the details for later.
Include information about the company
This section should introduce your clothing line and its unique values and goals. Your company's history, who owns it, and whether your fashion brand will operate online or offline may be subtopics. Discuss how opening a new location will boost sales and growth if you need funding.
Explain your offerings.
Discuss your clothing line's products in this section. Highlight products that represent your brand and set you apart from competitors.
You may also want to include a subsection on your products' benefits, such as using ethically sourced fabrics, recycled materials, or bulk discounts.
Give an overview of the market.
Examine your target audience's buyer personas in your business plan's clothing market analysis. Explain your prospects' age, gender, values, attitudes, and shopping habits. Discuss market trends and how innovations are shaping fashion brand futures.
Use statistics, charts, and data to identify your clothing line's niche. This part is also an excellent place to mention specific challenges clothing companies face from competitors or recent customer buying habits that your business will need to overcome.
Talk about selling and marketing.
Sales and marketing analysis should include specific company operations. This section may discuss your fashion brand's sales hours, payment methods, and online clothing store plans.
Explain your marketing strategy for local or international customers. If your clothing store relies on foot traffic, discuss how you'll distribute flyers to nearby households. E-commerce fashion brands may benefit from digital marketing strategies that engage customers on their computers or phones.
Finally, list your clothing line's sales, net profit, and customer goals.
Introduce the leadership, management, and staff
Write about the core staff who will run daily operations in this section of your business plan. Write brief biographical statements for each owner and manager, highlighting their industry experience, education, and training that makes them valuable to the company.
Explain whether you and other owners will manage or delegate the business directly. Be specific about wages, hours, and benefits if you need to hire entry-level workers for critical roles.
Financial Outlook
Write about your clothing line's finances. This should include past sales, current finances, and company projections. Start by explaining how much money your clothing line needs to launch and where it will go as it grows.
Create spreadsheets showing your company's expenses, profit, and cash flow to show readers how you manage money. To ensure accuracy, a financial advisor may be best to consult.
Check the business plan for typos and errors.
After drafting your clothing line business plan, check for typos and omissions. Even minor errors can make a perfect plan appear unprofessional.
Pay attention to punctuation and word choice to simplify your presentation for investors. Use the Hemingway App or Grammarly to improve readability in addition to spell-checking your business plan.
Break up text with exciting graphics or photos.
After writing everything down, you may realize your business plan needs a unique element. Insert relevant photos and graphs between all that text whenever possible.
Include your fashion brand's logo and small photos next to managers' bios in the company information section. Use screenshots of your Excel balance sheets or make a graph of your fashion line's profit projections for the financial section.
Avoid these clothing line business plan errors.
Presenting your fashion brand can be challenging. However, knowing what to look for can prevent many problems. These clothing line business plan mistakes are common.
overestimating future growth and income
Avoid overly optimistic market predictions for your clothing line. When pitching investors, promising too much too soon can put a lot of pressure on your company to deliver.
Instead, set realistic expectations and aim to exceed them. Don't rush to put up big numbers—banks and private investors understand small businesses. Clothing line financiers won't expect huge short-term returns.
Putting too much emphasis on the details
Avoid vague business plans and getting bogged down in details. If careless, your clothing line business plan could become an encyclopedia. Write each section as concisely as possible to avoid overwhelming readers.
Putting together a business plan that only has pros and no cons
A dishonest fashion brand business plan reads like a sales pitch. Share the downsides of your venture, the challenges your business faces, and how these could affect your bottom line.
Business plans with risk or uncertainty rarely turn off investors. The accuracy of the information presented will make many readers more likely to consider your business plan seriously.
How to start working on your plan?
Following the steps will help you write an effective clothing line business plan.
Summarize your business plan's main sections, then add subsections and supporting data. Your clothing line business plan will come together after you cover the basics.