Starting a bakery is hard. Many people have tried to start businesses but failed, or their firms failed within a year. What distinguishes successful bakeries from unsuccessful ones? An organized bakery business plan might help you get funding. From describing your firm to presenting financial estimates to investors, we'll guide you through a business plan.
The gig economy, the COVID-19 epidemic, and technological improvements have led to more people working from home and starting home businesses. Global entrepreneurs use their skills to make money. Baking is one.
You're a gifted baker with entrepreneurial ambitions. If so, a bakery is a great food company to start at home or elsewhere. With your baking skills, write a bakery business plan before starting a food business.
Write Business Plan for a Bakery
Bakery business plans are difficult. It would help if you considered how often you need to order ingredients, how you will market your firm to new clients, and how many employees you need. You're creating a bakery success guidebook. It must persuade investors and potential partners to back your business.
Free bakery business plan template. Our bakery company template guides you through market analysis, operations, marketing, PR, financial analysis and predictions, and more. Each section provides advice on writing a bakery business plan.
We'll explain what to put in each component of your business plan.
Executive Summary
Even though it's written last, your business plan's executive summary is the most significant. This section summarizes your business concept and entices readers (or investors).
You'll discuss your bakery's mission, idea, target market, and how its uniqueness will ensure success. You can highlight your team's strengths, such as customer service or pastry preparation, to help your bakery expand.
You'll also describe how you'll use investors' money financially. You may spend money on bakery design, inventory, and overhead. Include a chart demonstrating how potential funding can boost your bakery's sales.
Though crucial, keep this section brief. To hook readers, write 600 words. Bakery business plan samples can also help.
Company Overview
Your company overview describes how and why you started your bakery. Write about how your bakery differentiates from competitors, such as your team's excellent qualifications or how you're the only local bakery serving gluten-free and vegan baked goods.
Include your bakery's legal structure, founders, location, and achievements. Your first bakery store, website, and head baker are milestones.
Finally, specify your bakery's type. Your service type will determine your bakery layout's area, equipment, and guest interaction. A bakery cafe needs a sit-down area, front-of-house, and back-of-house. Food truck bakeries need trucks to move.
Market Analysis
This part covers your customers. Do you make wedding cakes and pastries? School, birthday, and private events? If you're a local bakery, your customers walk in.
If you offer baked products at grocery stores, farmer's markets, or restaurants, mention that. Bread, biscottis, brownies, bagels, and other baked goods for restaurants will help you gain customers faster.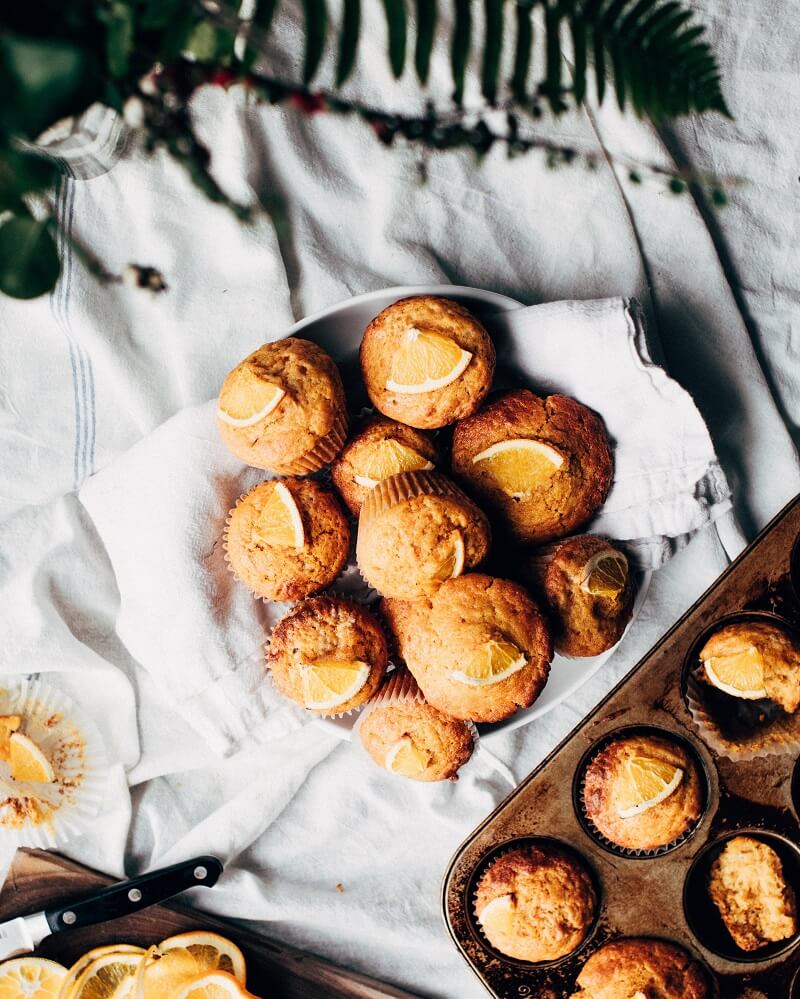 Business Offerings and Menu
Business Offerings and Menu describes your baked goods. Discuss your fresh bread, cookies, or cakes in detail. Explain why you sell these products and how your tasty treats will bring customers to your bakery.
To thrill customers unfamiliar with your bakery, write in layperson's terms. Avoid industry jargon, buzzwords, and technical expertise investors may not understand.
Operations Plan
This part covers your business goals, management team, and technology. It would help if you described your team's full-time or part-time positions and your bakery's hours. Restaurant technology might be listed. Examples include mixers for the batter, a stone deck oven for bread, and a refrigerator for eggs, milk, and other essentials.
To run your bakery well, set operational goals for the following months. You can list when to sign your lease, start a bakery remodel, or open your bakery.
Marketing and PR Plan
Entering your target market and attracting new customers requires a great marketing and PR strategy. This section describes your guest-reaching strategy. Besides naming your bakery, there are various strategies to attract customers.
Social Media
Daily bakery specials or "coming soon" products can be teased on social media.
Referrals
Asking customers to evaluate and promote your bakery works well. This method works if your baked goods sell themselves.
SEO Marketing
Bakeries need Google visibility. You want customers to find your storefront, not your competitors. You can be found when people Google "local bakery" or "bakery near me" by focusing on SEO. Updated, accessible, and user-friendly websites can help boost engagement.
Financial Forecasts
Financial predictions will conclude your bakery business strategy. To manage your bakery, you'll estimate expenditures for supplies, equipment, technology, bills, and salaries. Costs may include flour, sugar, butter, and cream for pastry. Examples include cake pans, stand mixers, rolling pins, and measuring cups.
Financial analysis includes income, balance, and cash flow statements. You will estimate the time it will take to make a profit after listing all bakery design, inventory, and operating costs. Keep your numbers reasonable so investors can see how they can help you develop.
A bakery business plan refines your business concept and identifies your target market. Browse bakery business plan samples. Many crucial sections make bakeries succeed.
After developing your bakery plan, check it often to ensure you're on track. If your market changes, update your paper. Say customers want more gluten-free items. If so, adjust your bakery's plan to meet this criterion.