Your salon needs a well-structured business plan to succeed in this competitive industry. A salon business plan will help you receive a loan, expand, or revamp your salon.
A business plan will help you decide what your salon will offer, how it will expand, whom it will serve, and who your competitors are.
Structure a company strategy to attract private investors, banks, and other lending institutions or public subsidies.
Business plans improve monitoring and decision-making and boost salon output.
A solid business plan for a salon and spa can help you raise funding to open other salons as your clientele grows.
We can help you write a business plan for a hairdressing, beauty, or small salon. This salon business plan guidance is complete. It will help you write a salon business plan easily.
Write the Mission and vision statement
Mission
It states your salon's immediate goal. You can list your salon's 6-month to 1-year short-term goals here.
Value—What's your salon's market value? How does it aid clients?
Inspiration—Why should people visit your salon?
Make your purpose statement sound reasonable. Specify your short-term goals and the timeline for attaining them. 
Vision
In five years, where do you want the salon to grow? Dream big! Your ambitions are limitless.
Set long-term goals to avoid setbacks. It strengthens your company. It prepares you for the changeable market.
Analyze how accomplishing your long-term goals will affect your business and the salon industry.
Determine how your visions will assist clients.
Suppose you want to expand to other sites in five years. In that case, your vision statement can make your salon a household name and popular in the neighborhood.
Executive summary
An Executive Summary can outline your salon's goals after writing the mission and vision statements. You should know your salon goals before drafting a hair or beauty salon business plan. This section sets the salon's tone and impression.
Since you'll expand on these ideas later in your business strategy, keep this section brief.
You can compose your salon's executive summary after finishing the business plan if you're experiencing problems. This will help you clearly explain your salon business.
Start by listing your 6-month or 1-year short-term goals. Set achievable goals.
Give an overview of your business strategy.
Explain your salon's value proposition and how it could position you in your target market.
Analyze and identify your target market
Analyzing and defining your salon's target market is crucial for growth and outreach.
Beauty salons serve all ages and genders. Working professionals, college students, teenagers, homemakers, to-be-Brides, and children can be your target audience. Each group needs different services. So mention each target market segment and its needs.
Target market analysis and identification
Determine who might enjoy your salon's services. If your salon offers low-commitment (temporary) coloring, millennials may visit.
Find out if your services are better for one demographic or all demographics.
To stay current, follow salon trends.
Learn what your target customers desire and adjust your salon.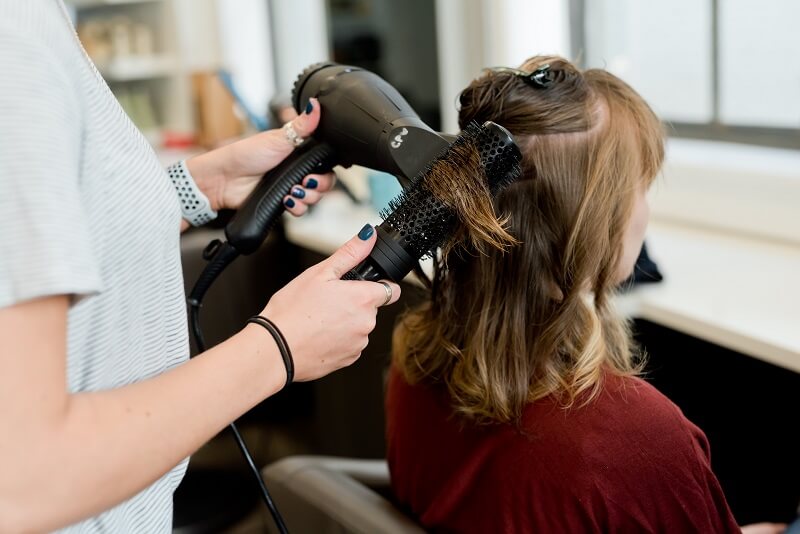 Perform a competitor analysis
Market demand creates strong competitors. Don'tDo you want your salon to stand out? Keep clients close but competition closer.
Understanding your competition helps advance your company's idea. It shows you how other salons treat their clients and what gaps you may fill as you enter the salon company.
Find out how local salons are doing
Get a general estimate of competitor salon prices. This aids salon pricing.
Count how many salons serve a niche market.
Discover their salon-specific issues.
To avoid such obstacles, analyze what they can do differently to enhance their circumstances and incorporate it into your business mission strategy.
Address market inadequacies in your salon.
Write your salon's business description
Now that you know your market and rivals, work on your salon business. What kind of beauty or hair salon do you want? Your salon's description gives it character.
Your salon business description should describe your products and services and market differentiation. Branding your salon with a signature style helps.
Start with these questions:
Your services?
Do you offer nail or bridal makeup?
Would you like your services segregated by client type?
What services would you bundle?
Do you provide clients with free refreshments?
Japanese Zen, tropical beach day, etc.?
What makes your salon stand apart from others?
After describing and branding the salon, create a logo and catchphrase. 99designs and other freelancers may create bespoke logos for you.
You can also create a salon logo with Canva.
That finishes branding.
Make strategies for advertising and outreach marketing
Now you must market "the new salon" to attract customers. Your target audience will help you choose the best salon promotion strategy.
Simple salon marketing strategy writing:
Google your salon. Online directories help your business appear in digital searches.
Make a website or app to improve customer service.
To get to know your consumers (and potential customers) better:
Advertise your business on all social media sites.
Follow local small businesses to network.
Engage with your target demographic and provide behind-the-scenes content like before-and-after haircut photographs to increase credibility and brand awareness.
For outreach marketing, give coupons and vouchers to other businesses, like spa resorts that serve similar clients.
Start low-key. Low-key: Give consumers "first-service" discounts.
Keep service charges lower than nearby salons to attract customers.
You can stop offering discounts once your clients trust your service. Optimizing discounts to avoid a loss is also crucial, but we'll get to that later.
After obtaining clients, service quality must be high. Remember that clients wear your marketing after leaving your salon. This will help you get client referrals.
Figure out your financial plan
Numbers game time. This is the hardest element of drafting a salon business plan because you must carefully balance your revenue and expense budget.
You don't want to scare off clients by charging extravagant costs for services, but you also don't want to go smoothly. Cosmetics costing less may impair service quality. Haircuts, not expenses!
Thus, your salon needs a financial plan.
A detailed financial strategy can help you estimate your salon's monthly/yearly growth. Financial plans also determine loan eligibility.