Nurses can capitalize on healthcare'shealthcare's growth with their skills and knowledge. The pandemic and the aging US population are expected to boost the market. Nurses can run hospices and wellness centers: health coaching, doula services, private home care, and more.
Check out our list of profitable business ideas for registered nurses to get started.
Doula Service
Nurses know that doulas help women during pregnancy, labor, and childbirth. However, some provide postpartum care, breastfeeding assistance, and infant care for several weeks.
Through 2024, US demand for doulas and industry revenues are expected to rise as more states cover doula services. Start a doula business if you're certified or training to be one. Midwives and doulas earned $3.5 billion in 2022, a five-year increase.
Be a certified doula or hire one to start your business. Check your state'sstate's certification requirements. Find out what services are available in your area and decide what to offer before you start. Promote your business and network to find clients. You can start a doula business that serves birthing women worldwide with hard work.
Non-medical Homecare
Non-medical home care is growing rapidly as the massive Baby Boomer generation ages and needs more daily assistance. It'sIt's worth nearly $300 billion worldwide and is projected to grow by 8%. If you like helping people, you could start a home care business. A win-win!
You'llYou'll have to work for it. Your state may not license non-medical home care. Ask your state. Even online platforms like Care Academy offer training for those without licenses.
Next, your business needs reliable insurance in case of accidents. Finally, register your business and list your services on home care platforms like Angie'sAngie's List. With luck, determination, and good marketing, you'll soon be caring for people and running a successful business.
Medical Coding
Many hospitals outsource medical coding. Start a medical billing and coding business if you have coding experience. It'sIt's a growing market and easy to do from home. By 2028, the US medical coding market will grow 8% to $30 billion.
If you're ready to start, ensure you have medical billing and coding certifications. Medical coders convert patient visits into payment codes for medical bills and insurance claims. This is hard work. Protecting patient data and other regulations requires following national standards. Medical billing and coding can succeed with training and hard work.
Wellness Center
Wellness businesses are great for health enthusiasts who want to help others. It'sIt's profitable too. After the COVID-19 pandemic, the global wellness industry is expected to grow nearly 10% annually to $7 trillion by 2025. Start a wellness business.
Choose a niche market before starting, just selling health and wellness products? You could offer wellness services. Open a yoga or massage studio? A spa or retreat? Research the topic to answer your questions. Remember that every business is different, so adapt any tips to yours.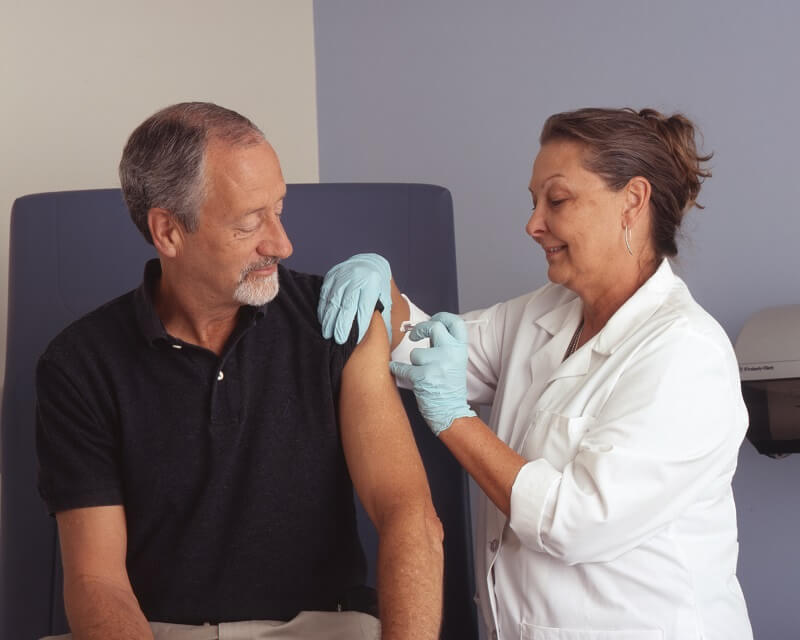 Day Care
Do you enjoy being with kids? If so, a daycare business may suit you. You would be helping working parents by caring for toddlers.
Daycare certification requires two years of experience with children. Find a large space in a residential area with little competition. Because kids are mischievous, you should fill it with toys, drawing materials, high chairs, cribs, and more and get good insurance.
Testing Blood
A blood testing lab business may be ideal for a humanitarian entrepreneur. In the next five years, blood testing and other diagnostic services will likely increase due to the growing number of older Americans with chronic illnesses who need frequent lab tests. In 2021, US diagnostic and medical laboratories made $66 billion.
Before starting, you must meet licensing and insurance requirements and plan your marketing and advertising. Modern lab equipment requires funding. You'llYou'll also need to partner with local healthcare providers and hospitals, identify your target market, study the competition, and find your competitive advantage to stand out.
Telemedicine
Telemedicine grew worldwide during the coronavirus pandemic as doctors found ways to treat patients remotely. In 2022, US telehealth revenues will reach $17 billion. Due to more older adults and federal healthcare funding, the industry is expected to grow in the next five years. Start a telemedicine business now.
Start your telemedicine business by meeting licensing and other requirements. You need a computer, smartphone, other mobile devices, social media accounts, instant messaging apps, and video conferencing software. Email clients and project management tools are required. Digital payment is crucial for collecting fees and other charges. With these digital tools, you can provide virtual health care from home.
Hospice Care
Hospice is booming due to aging Americans. By 2025, the market could reach $80 billion. Start a hospice business now. Earn money while helping end-of-life patients.
Starting a hospice business requires understanding licensing, insurance, and staffing. Select a business model. Home or hospice care is available. Building a hospice requires capital and zoning compliance. Determine your services. Hospices help terminally ill patients manage pain, symptoms, and emotions. It'llIt'll be hard. Marketing strategies require creativity and effort.
Assisted Living Facility
The assisted living market will grow 5% annually through 2027 due to a rising US geriatric population. Healthcare entrepreneurs may want to start an assisted living business. It'sIt's a great way to make money while helping older people and your community.
Assess the competition and choose your services before starting your assisted living business. Zoning and licensing rules apply. Study legal issues, hire the right people, and decide on amenities. Most assisted living facilities have gardens, libraries, entertainment, and on-call doctors. This business requires large investments but has great financial potential. Start designing the best local assisted living facility.
Nutrition Business
Calorie counting addict? A nutrition business may suit you. Through 2030, US hospitals, nursing homes, clinics, and government offices need nearly 6,000 dietitians and nutritionists. Due to rising health awareness and dietary supplement demand, the billion-dollar human nutrition market is expected to grow globally.
There are many ways to start a nutrition business. You can run your nutrition center or outsource to hospitals and nursing homes. Before starting, you must check licensing and government regulations. Focus on dietary supplements, food, beverages, or infant nutrition. If you love helping people reach their nutritional and health goals, your nutrition business will be fulfilling and profitable.
Health Coaching
Health coaches can start a business. Six in 10 Americans have a chronic illness like heart disease, diabetes, or cancer, increasing demand for health coaches. Lifestyle changes lower chronic disease risk.
Health coaches motivate clients to change their lifestyles and improve their health. As of 2021, the US health coaching market is $7 billion and growing.
Health coaches need nutrition, nursing, psychology, or allied health degrees. Check with local authorities to see if you need a license or certification before starting your business. Plan how to find clients and market your services to succeed in health coaching.
IV Hydration
IV hydration is one of the fastest-growing US industries. Starting an IV hydration business is a great way to capitalize on this growing market. Learn about the service and its possibilities first.
IV hydration quickly adds fluids and nutrients to the body. Simple and effective, it lowers anxiety, boosts immunity, reduces headaches, and improves health.
IV hydration business startup is simple and inexpensive. You'llYou'll need certification and the right gear. After that, you can start your mobile IV hydration business and heal customers.