Small towns have big business. Small towns offer a concentrated market and a limited population. Meet a need with a great product or service to find successful small-town business ideas.
Start a small town business by researching the local market and geography. In a small town, store traffic depends on a smaller group, so location is key. Know your market size even if your business plan is service-based.
Once you understand your town's consumer market, you can develop small-town business ideas and choose the best one. After learning about local resources and businesses, you can talk to other business owners and assess the costs and requirements of starting a small town business. We've compiled 35 small-town business ideas every community needs for inspiration. Use this list to research or find a business idea for your small town.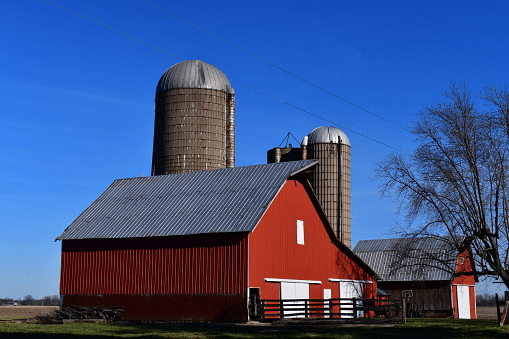 Find a niche where profitable small businesses, community needs, and your interests overlap. Small-town business ideas:
1. Diners
Small-town restaurants succeed by giving customers what they want but don't have. When opening a restaurant, it's tempting to copy a local favorite, but consider filling a need or desire that locals can't find and attracting customers from nearby towns.
2. Coffee/bar hybrid
Serve all-day beverages to offset slower business traffic. Serving coffee all day at a bar can normalize coffee shops in your town and encourage crossover business. As long as you create a day-and-night environment, a coffee shop can start making money at sunrise.
3. Bar
Liquor stores can be profitable small-town businesses, depending on county and state laws. In small towns where grocery stores can't sell alcohol, liquor stores dominate the alcohol market. Because getting a liquor license can be difficult, read up on starting a liquor store.
4. Handyman/contractor
Even in small towns, handymen are needed. If friends, family, and neighbors call you to fix a leaky pipe or wobbly board, you could start a successful small-town business.
5. Car repair and maintenance
Living in a rural or small town requires a car, but being far from a dealership makes routine maintenance difficult. Small towns need auto repair shops to make life easier, so you might consider opening one in your town.
6. Housekeeping
Your town may have some people who hate cleaning. Start a cleaning business for them? Another service that benefits from word-of-mouth referrals, this can be combined with babysitting or yard work. If you're looking for a low-cost side hustle, expert cleaning is a valuable skill that doesn't require expensive training.
7. IT/computer services
Everyone needs technology support. Technology users will always have WiFi issues, regardless of town size.
Since it's less visible than a storefront and less regular than housecleaning, it'll need more advertising. If you don't do major repairs, you won't need much equipment, so overhead costs will be low.
8. Pet store, grooming, boarding
If there's no local supply shop or large chain like PetSmart or PetCo, opening a pet store is a great small-town business idea. Your area's pet population may require pet grooming and boarding services.
9. Salon/barbershop
Your town probably has a barbershop or salon, but that could help you open a successful hair salon. If Main Street only has a men's barbershop, find out who's underserved.
If your town already has full-service hair salons and barbers, consider a blow-out bar or a salon that offers makeup, eyelashes, and tanning.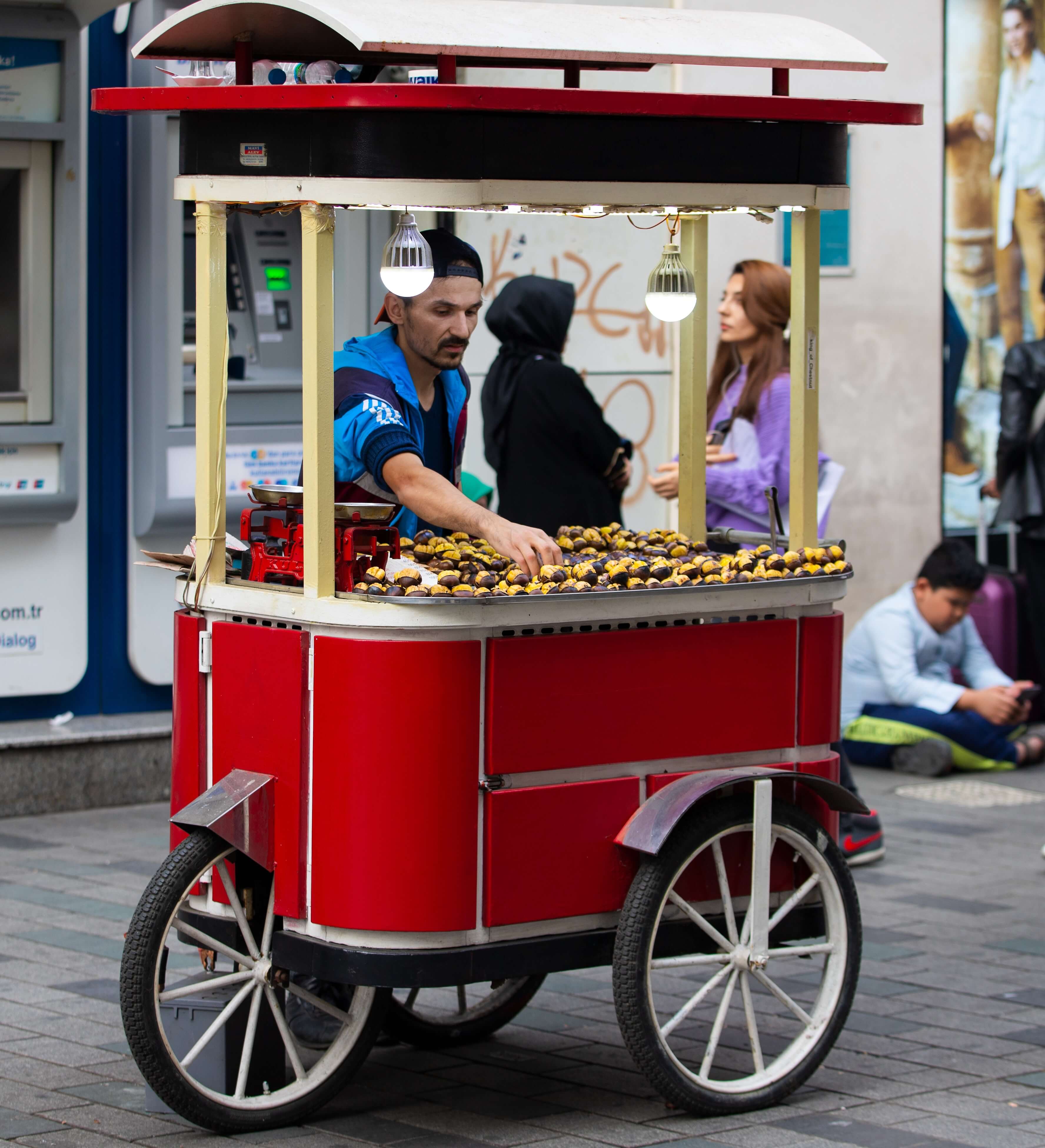 10. Gas station
Filling stations are essential in car-dependent communities. Gas stations may benefit from being in a small town on a major highway, unlike most businesses. If you're the only vendor, lottery and tobacco sales can generate significant revenue.
11. supermarket
A town that could support a grocery store may not have one for a good reason: most people commute and use other stores, or the population is too small to support a big-box chain.
To avoid overspending on inventory, try to specialize your independent store. Consider local products, trends, and tastes.
Locals and tourists love farmers market-style stores in agricultural areas. A specialty food store is ideal for a town with a major chain grocery store but few organic, local, gluten-free, or vegan options.
12. Pharmacy
A drugstore or pharmacy requires more work—from hiring a pharmacist to buying insurance and installing security measures—but if your town doesn't have one, it could be a great opportunity to start a long-term business.
Pharmacists and medical professionals may like this small-town business idea. Every community needs a pharmacy, but independent pharmacies must compete with chain pharmacies.
13. Gym
Fitness and self-care are becoming more popular. Fitness-junkies may live in your town. If so, a fitness studio or gym is a great small-town business. You can offer a boutique fitness theme or a community fitness space.
This small-town business idea requires the most startup capital for gym equipment. If you corner the small-town fitness market and get some early members, you should be able to make that money back quickly.
14. Drycleaner
No one likes finding out their new sweater is "dry-clean only," but suits, dresses, and jackets need dry cleaning. This could be a good small-town business idea if your town needs a dry cleaner. Again, a dry cleaner can be useful for anyone, especially if your town has many business workers who commute into the city. Local dry cleaners allow people to properly care for their clothes without traveling far.
15. Bookseller
Opening a bookstore may seem silly in the age of Amazon and Walmart. In small towns, you may be able to target local bookstore readers. Small-town bookstores can succeed in multiple ways. Your bookstore could be a town historical institution, host author readings, and even sell TV and film. Opening a bookstore in your town may be a good business idea.
16. florist
Flowers are perfect for Valentine's Day, graduations, and "get well" gifts. This could be a good small-business idea if your town doesn't have a florist. Flowers are great for gifts, proms, weddings, and kitchen tables. This business doesn't require expensive machinery, long hours, or a lot of staff. Florists can meet local needs without the hassle of other businesses.
17. Gardening/landscaping
Like cleaning, gardening and landscaping are tasks people don't like or aren't good at and are willing to pay for. Landscapers serve a different small-town need than florists, but they can be just as successful. Any town resident can garden and landscape, especially in warm weather and in home communities with lawn requirements.
18. Nail salon/spa
If your small town has a hair salon and barbershop, consider a nail salon and spa. This business serves a similar demographic but meets a different need and can do well in warmer weather, especially during local graduations, proms, and weddings. Nail salons and spas require more staff and supplies than some of the small-town business ideas on this list, but they can be sustainable, especially if there isn't one nearby.
19. clothing boutique
Even with online shopping, it's better to try on clothes in person, especially if it's close by. If your town doesn't have a big clothing store, open a boutique. You can sell T-shirts or locally made clothes. A clothing boutique can serve locals and tourists from nearby cities, depending on its location.
20. Bakery
Small-town bakeries are the best for cookies, cakes, and croissants. This could be a great small-town business idea if you or a partner can bake. Start a bakery to satisfy your small town's sweet tooth and serve morning commuters who want a pastry and coffee. You can also make cakes, cupcakes, and other specialty desserts for parties. If your small town doesn't have a bakery, starting one may be easier than a restaurant.