Professionals find comfort in routines and assume their work will stay the same. Events occasionally disrupt business. Leaders must plan for interruptions and maintain core business functions under pressure.
Business continuity and disaster recovery address business interruptions. These practices reduce the impact of a disaster on a company's ability to deliver goods and services.
Both fields are important and similar, but they are not synonymous. Leaders and emergency responders should understand the differences between business continuity and disaster recovery.
Emergency management can clarify business continuity vs. disaster recovery. This online program can teach professionals how to lead companies through crises.
Why do Disaster Recovery and Business Continuity Matter?
Business continuity plans for disaster response and recovery. It may offer contingency plans for relocating the business. Extended power outages may be included in business continuity planning.
Disaster recovery is a company's response to a natural disaster, fire, terrorist attack, active shooter, or cybercrime. Disaster recovery is how a company responds to crises and resumes normal operations.
The Importance of Planning Ahead
Disasters can devastate businesses without proper planning. The most obvious effect is financial loss, which increases as a business fails to deliver its products and services. Losses may force a company to lay off workers. Technology can also cause data loss.
Companies can mitigate disaster damage with business continuity and disaster recovery plans. They can also give employees and business owners peace of mind by outlining disaster response procedures.
Crisis management professionals in many companies create, implement, evaluate, and revise these plans and train employees to follow them.
Business Continuity and Disaster Recovery Similarities
Business continuity and disaster recovery seem related. The two concepts overlap and work best when developed together.
Both prepare a company for sudden, catastrophic events. Both disciplines try to mitigate disasters before they happen.
Both can prepare businesses for natural and man-made disasters. Business continuity and disaster recovery help prepare for pandemics, natural disasters, wildfires, and cyberattacks.
Both need regular review and revision to match the company's changing goals. Emergency management leaders test and update these plans.

Difference Between Business Continuity and Disaster Recovery
Business continuity vs. disaster recovery differs. These differences show that businesses need both types of disaster plans.
Business continuity maintains operations during a disaster, while disaster recovery restores data and IT infrastructure. Thus, the former prioritizes keeping the shop open in unusual or unfavorable conditions, while the latter prioritizes returning it to normal as quickly as possible.
Unlike business continuity plans, disaster recovery plans may include fire drills and emergency supplies. Combining them lets a company prioritize operations and employee safety.
T Business continuity and disaster recovery plan reduce operational downtime and system inefficiency. Businesses can only prepare for disasters by combining the two plans.
Business continuity plans can keep phones and network servers running during a crisis. After a disaster, a disaster recovery strategy helps an organization recover. Business continuity keeps the lights on and the business open while disaster recovery restores operations.
Business continuity plans may include disaster recovery. Disaster recovery is part of protecting a company from all risks.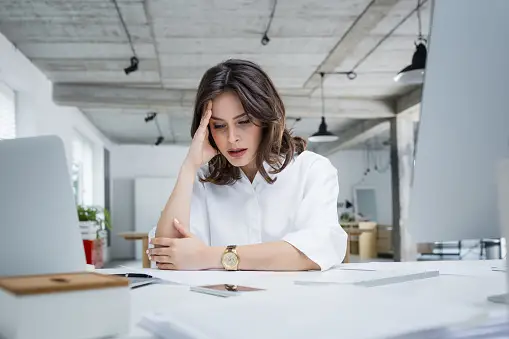 Crisis Leadership
Business leaders must learn crisis management. Crisis management requires many business skills. Analytical, problem-solving, and decision-making skills are needed to identify and mitigate threats. A plan and crisis response training require verbal and written communication skills.
There are different goals for business continuity plans and disaster recovery. Leadership in managing crises can minimize the damage imposed by an incident. In contrast, lack of effective leadership worsens the impact," says Naim Kapucu, Pegasus Professor and director of the School of Public Administration at UCF. Leaders with crisis management skills can effectively manage disasters and crises based on contingencies and environmental and organizational factors.
Crisis management skills are important because companies can suffer a disaster and have little time to adapt. Kapucu advises against reorganizing well-functioning organizational systems during crises. Planned execution can make all the difference. The COVID-19 pandemic has highlighted business uncertainty and extreme disruptions.
The University of Central Florida's online Master of Emergency and Crisis Management can help leaders strengthen their knowledge, competencies, and skills to help their companies weather crises.
Crisis Management Jobs
Careers involve crisis management. Each of the following positions provides different leadership during turbulent times.
The Emergency Management Director
Emergency management directors create and implement business disaster plans. Analytical, problem-solving, delegation, and communication skills are crucial. In 2019, the median emergency management director salary was $74,590, according to the BLS.
Disaster Manager
Disaster program managers may organize shelters, triage centers, and other services. These professionals must be calm under pressure and empathetic. According to May 2020 PayScale data, this role's median annual salary was $48,000.
GIS Coordinator
Geographic systems information coordinators use land surveys and other data to prepare for disasters. This role requires technical and data analysis skills. In May 2020, PayScale reported a median salary of $58,000 for these coordinators.
Crisis Manager
Emergency preparedness managers ensure employee and customer safety. The more comprehensive emergency preparedness director may report directly to them. PayScale reported that emergency preparedness managers earned $69,000 in May 2020.
How to Make an Emergency Management Career?
Business continuity and disaster recovery plans provide peace of mind, stability, and protection against major loss and disruption. The online Master of Emergency and Crisis Management (MECM) program at the University of Central Florida prepares professionals for this crucial work.
Plan development, testing, and communication are taught in MECM. It emphasizes financial, ethical, political, and practical disaster response. Discover the MECM degree program and start a crisis management career today.