B2B (business-to-business) e-commerce is the exchange of goods, services, and information between businesses, not consumers.
Wholesalers and online retailers conduct B2B transactions. Most B2B business models benefit both parties and have similar negotiating powers.
Grand View Research predicts $20.9 trillion in global B2B e-commerce by 2027, a 17.5% CAGR.
B2B websites include:
Company site
A company website targets business customers and employees. B2B websites are 24/7 mini-tradeshows. Customers or registered users can access an exclusive extranet through a company website. Some B2B websites sell directly to other businesses.
Exchanges of goods
These exchanges let a company purchasing agent compare prices, request proposals, and bid on products. E-procurement sites may serve multiple industries or a niche market.
Industry-specific websites
These portals offer business-specific information, product listings, forums, and more. Vertical portal sites are more than just procurement sites.
Site brokerage. These sites connect equipment leasing providers with potential customers.
Info sites
These infomediaries provide industry information to companies and their employees. Search engines and trade and industry standards organizations offer information.
Many B2B sites fit multiple categories. B2B site models are evolving.
B2B website-building software includes tools, templates, databases, methodologies, and transaction software.
How does business-to-business work?
In B2B, one company sells to another. The vendor usually serves a group or department. One buyer user may support the company's goals. Office furniture, computers, and productivity software are some B2B products that the entire company uses.
A buying committee, including:
A budget-holder, a technical decision-maker, and an influencer.
Buyers may request proposals from vendors for large purchases.
What's B2B's significance?
Every business needs B2B to launch, operate, and grow.
B2B suppliers provide office space, furniture, computer hardware, software, etc. Suppliers provide company kitchen food and office building signs.
types of B2B businesses
B2B firms include:
Producers design, create and manufacture products. Producers can sell directly to businesses or through retailers or resellers.
Businesses buy from retailers and resellers. B2B e-commerce vendors can sell online or in-store.
Agencies and consultants advise, supervise, and subcontract businesses. An advertising agency handles a consumer brand's multimillion-dollar advertising budget. A website agency creates a brand's website and app.
B2B sectors
B2B companies serve many industries, including:
Financial services
Technology Manufacturing Construction Retail Telecommunications Insurance
Education Engineering Sales
Food and drink
Advantages of B2B
B2B benefits:
Big average deal
B2B companies can grow sales with fewer high-value deals than B2C companies, which may need thousands or millions. B2B companies sell and buy in bulk, so the average transaction is $491, compared to $147 for B2C.
Costlier switching
Satisfied B2B customers are loyal. B2C customers could be more friendly and loyal, resulting in high churn.
Big market
B2B companies can target enterprises across industries and geographies, creating a large playing field. They can also become technology leaders by specializing.
B2B companies advertise and do business online, making bulk orders easy for clients.
Faster delivery
B2B e-commerce tools streamline sellers' sales processes, speeding up buyers'. Companies can sync data across channels, automate fulfillment and inventory updates, and manage complex orders with integrated systems.
Pre-order management Cloud-based e-commerce platforms integrate easily with back-end or order management systems. B2B sellers can sync order inventory and customer data across channels.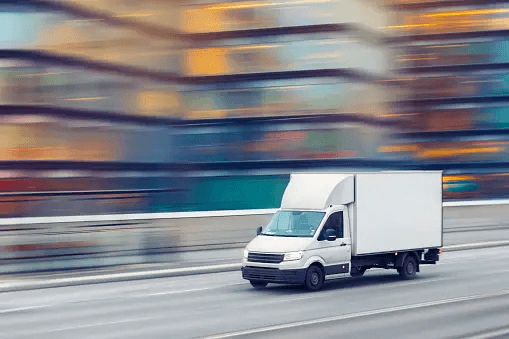 Issues with B2B
B2B e-commerce businesses faces these issues:
Customer loyalty
B2B companies need help to get repeat buyers.
Small market
B2B companies can target organizations in many industries, but the business market is small. B2B is risky for small and midsize companies.
More competitive
Small B2B markets are competitive.
Longer decision-making. Many stakeholders need to speed up business decision-making.
Price negotiation. B2B buyers negotiate prices, discounts, and extra services because they buy in bulk.
E-commerce supply chain management is difficult. This is especially true when multiple supply chain partners need the same information. Any supply chain miscommunication slows the process.
Examples of B2B companies
B2B companies include:
Amazon
AWS is Amazon's B2B arm. AWS offers businesses computing power, database storage, content delivery, and more. GE, Hess, Expedia, Philips, and BP use it. AWS Cloud has 80 availability zones in 25 global regions.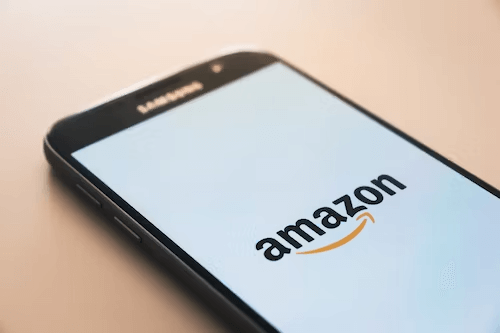 Caterpillar
Caterpillar sells construction, mining, diesel, natural gas engines, industrial turbines, and diesel-electric locomotives to other companies. Caterpillar Financial Services offers business financing.
Alibaba
Alibaba is a global e-commerce giant. Alibaba B2B connects global buyers and sellers.
Quill
Quill, owned by Staples, sells office supplies to small and midsize businesses online. Quill, Medical Arts Press, Mead, Coastwide, Snack Jar, and Java Roast sell over 100,000 products.
Upwork
Upwork matches freelancers with employers for web and mobile app development, social media marketing, content writing, graphic design, and more.