A guide can help you get started on your dreams and write your business plan. This guide covers the 7 key elements of a successful business plan.
Business Plan Template: 7 Key Elements
A guide can help you get started on your dreams and write your business plan. This guide covers the 7 key elements of a successful business plan.
Start business planning with this template.
1. Executive summary
Your business mission is in the executive summary. It's your business's 60-second elevator pitch. Remember the executive summary's audience. Make sure your business plan is investor-friendly if you're seeking funding.
Can you grab them in a few sentences? The executive summary cannot contain fluff. Precisely describe your business.
2. Business Background and Goals
Knowing your background helps people understand your business. Discuss your business's history, evolution, and future here. If you're new to your industry, this is a way to preempt objections and demonstrate how your experience qualifies you for this role. This is a good way to introduce your main goals and set the stage for the business plan.
3. Products/Services
Discuss your goods and services now. List your revenue streams here. List your products and services first, then dig deeper. Detail your products and services. What distinguishes your goods? Why will people pay you for these services?
4. Marketing Strategy
Your business's marketing plan is so important that it deserves its handbook (keep following us, and you might find one!). The business plan marketing section can be brief. Obviously, you have a great product, but how will you market it? Who is my ideal customer? Their hangout? Their duties? Like what?
Understanding your customer simplifies the rest of the marketing plan. Use customer data to create a branding statement, choose marketing channels, and choose promotions.
Marketing plan elements:
Who is your ideal customer? Where do they live? And what do they do?
Branding—what does your company stand for?
How will you promote your business?
Where are you and your customers? Do you plan to sell online or only in person?
Creating a social media presence, asking friends for a shoutout, registering your business on Google, or attending a farmers market are all free ways to boost your marketing.
How do people find yoga studios? Consider positioning your company on Google to capitalize on yoga studio searches. You could also create a referral program to encourage customers to bring friends to yoga.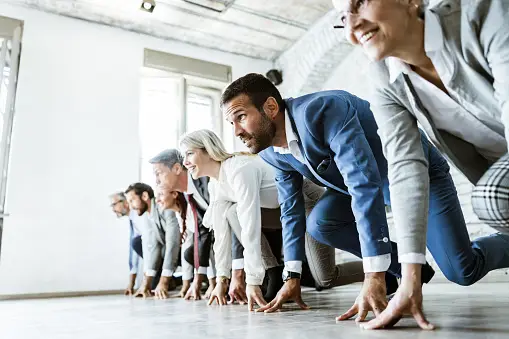 5. Competition
Consumers have choices today. Differentiate yourself.
Examine your competitors first. Investigate their company. They sell what? Their ideal customers? Consider market gaps. Your community needs to include what?
Put yourself in your customer's shoes to evaluate the competition. Start a pizza shop by searching Google for "pizza shops near me." Visit each company's website, menu, and possibly store.
Assess your competitors' strengths and weaknesses. Consider filling market gaps with your business. Differentiating your business is easier and more trustworthy than competing with them.
6. Operation
The operational plan describes how your business works. Starting with your supply chain, explain your business logistics. Who supplies your ingredients, equipment, and supplies? How do you transform inputs into outputs? What staff and resources are needed to deliver your product?
Optimize your supply chain while planning your operations. Save time or money where? How can you optimize? Creative supply chain savings can give you a competitive edge, but you must weigh savings against quality loss. You may want to wait before applying for financing if you have a great idea but no operational plan.
7. Budgeting
Startups find financial planning difficult. It requires extensive research. Financial forecasting relies on accurate data. Costing is the easiest. What supplies, ingredients, and equipment do you need to run your business? Call a supplier or search online for input prices.
Estimating revenue is harder. List your revenue sources first. Next, set your prices. Estimate how much of each product or service you expect to sell per day, month, or year. Get creative here. Check foot traffic and nearby shops if you're opening a brick-and-mortar shop. What's your shop's traffic? Will many shops? Spending how much? Buy what?
Answering our questions and creating a plan that addresses each section will help you launch your business. Use our business plan template and contact Mainvest for assistance.